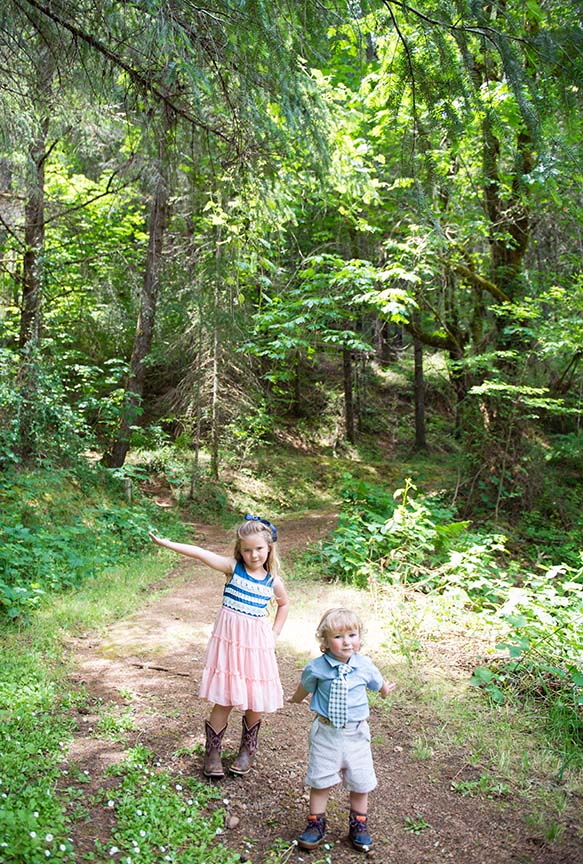 Reservations Guidelines
Camping reservations are managed through our Registration Page (Click Here)
All campers are required to provide a General Liability Insurance or sign a Waiver of Liability (Click Here)
All campers are required to sign the Campground Rules Acknowledgement form (Click Here)
Group/Wedding and Event reservations are accepted 24 months in advance.
Fire Safety and Protection
Camp Nauvoo is located in high fire danger area. Please be fire conscious when visiting the campground
We do not allow any wood or charcoal burning at the campground, except in the designed BBQ pit near the Lodge and at the communal fire pit. Fires not allowed at individual sites.
We do not allow smoking anywhere within the campground
Dog Policy and Etiquette
Please be a responsible pet owner while visiting Camp Nauvoo
Friendly dogs are welcome at Camp Nauvoo.
Dogs must be leashed or crated at all times (this is strictly enforced)
Dogs are allowed in the regular camping sites and are not allowed in the glamping tents.
Campers must clean up after your dog.
Pet owners are responsible for any property damage, injury or disturbance created by their pets.
We recommend that you pre-treat your dog with Advantage or similar topical flea and tick repellent 3 days prior to arrival.
Things to bring
For those tent camping bring your tent, camp cook stove and equipment, sleeping bag and extra blankets (if you tend to run cold at night), towels, and flashlights. For all visitors bring warm clothes, extra shoes and in the rainy seasons rain gear and waterproof boots or foot ware. Among the many "optional but recommended" items including binoculars, hiking boots, walking sticks, and sturdy sandals for wading in the river in the summer time.
Frequently Asked Questions
Campground Registration
Can I bring my trailer and/or camper? No. Camp Nauvoo is set up only for tent camping. The primary reason is that we have provided a space that is meant to relax and return to nature without the sounds of generators. Also, the road into the camp is a single lane road with turnouts. It is not made for large vehicles like trailers and motorhomes. We occasionally allow camper vans and small trailers in group site #14 ONLY.
When figuring the amount of campers what ages do I include? All campers 2 years or older.
Can I add or reduce campers after my initial reservation? Yes – you can add campers up to the maximum number for the site.
Can we add additional people over the site maximum? No. We have established the base number for each site for maximum comfort and have identified the amount of additional campers that can be added without negatively impacting the camping experience. No exceptions.
What do we do if we have more cars than the site allows? We have limited parking space. We ask all campers to stay within the maximum number for your site. With our group sites parking spaces are based on the numbers of campers.
How do I find the camp location? DO NOT FOLLOW WAYFINDING SOFTWARE. As you are coming into Placerville take the Bedford Exit. Turn left onto Main Street. You will come to a fork in the road and then go right onto Cedar Ravine. You will drive 3.1 miles and after you pass a one lane bridge you will turn left onto Camp Nauvoo Road. Camp Nauvoo is a one lane road with turnouts. You will follow the road 1.3 miles till the end where you will enter Camp Nauvoo.
Do you allow dogs? We allow up to 2 dogs per site with the exception of Glamping #1, #2 and teepee #3 and #13. All other sites allow up to 2 dogs per site for a fee. Each dog is $10.00 per night. Dogs must be on leash at all times.
Can I ask a friend to join us at the campsite during the day? No – we only allow access to the campground for registered guests. Our insurance requires that all guests be registered.
Do you allow bikes, scooters and skateboards. No, we do not allow these at the campsite since there really is no place for these activities. We do have a bike trail located approximately 3 miles from the campground.
Campground Arrival
What time is checkin? Checkin is between 4 and 8 PM. If you can't make it by 8:00 please contact us immediately. It may be best for you to wait until the next day to arrive due to the disruption of the other campers.
Where do I check in? Check- in is to the left of the lodge. You should pull up in front of the lodge to transition your camping gear into the carts. You will be directed to where to park after checking in.
Why do you require a general liability release acknowledgement and safety rule sheet? The release is a requirement by our insurance company so we can use the property for a campground. We ask that each adult guest sign the release and safety rules so all our campers are educated on expectations to ensure a great experience. Families can sign one form.
Can we request an early checkin? We ask that you do not ask. We have a total of 17 sites and we need the turnaround time to ensure that the camp is properly cleaned and sanitized between guests.
How long does it take us to get there from the Bay area? There are significant delays for our Bay area guests on a Friday night. Please plan accordingly. Leaving at 6:00 p.m. will not get you to Camp Nauvoo during our check in hours. Plan on 3-4 hours during high traffic times.
Can we park at our camping site? We only have on site where you can pull in the vehicle (#14). Most vehicles have to be parked and then you walk to your site. We provide carts for you to use to transport your equipment.
Campground Logistics – General
Why do you have a 10:00 quiet time? We are a family camp and often have small children. We keep things quiet at 10:00 – most children are asleep while their parents enjoy the campfire. We strictly enforce quiet time.
What cell service works at the camp? There is spotty coverage for Verizon and T-mobile. No service for AT&T. Most cell services can receive texts in certain areas.
Do you have internet? No – we have chosen to reinforce a true camping experience.
Is there a place to plug in and charge devices? Yes, we have electricity outside of the lodge.
Do we have to pay for showers? No. We provide hot showers free of charge.
Do you have potable water available? Yes – all our water is potable.
Are there mosquitos at the camp? Yes – we are in the forest and as such we do have mosquitos. We do spray periodically when mosquitos are rampant but even with that we are in their habitat.
Are there bears at the camp? Yes and no. There are bears located in the forest nearby. However, they do not come into the camp unless there is a reason. If we follow the rules and keep food packed away there is nothing to attract the bears. We have never had a bear come into a campsite when guests were present.
Where do we cook our food? We have BBQs located throughout the campground and they are first come first serve. In the common cooking area we also have a BBQ Grill charcoal BBQ (bring your own charcoal). If you are into dutch oven cooking there is an inground fire pit that is located in the camp fire area.
Should I bring a campstove? Yes, Bring a propane camp stove for all other cooking at your site (not charcoal). You can use a propane campstove at your site. We do have a limited number of camp stoves for rent.
Is there a place to wash our dishes, pots and pans? Yes – we have a large commercial sink outside of the lodge.
Are we allowed to make s'mores at the fire pit at the camp fire bowel? Yes – a campfire is started on Tuesday, Thursday and Saturdays evenings. We ensure everyone gets the opportunity to sit around the campfire. We do not allow open fires at the campsites.
Do you recycle? Yes, we want to preserve this land into the future. We have placed our recycle center for certain recycle items located conveniently right outside of the restrooms. We have 4 bins – one for plastic bottles, aluminum cans, glass and an "everything else recycleable"
What do we do with our trash? All trash items should be disposed in the garbage bins provided outside the restroom and common areas or the large garbage bin located at the far end of the parking lot.
Campground Logistics – Site Specific
Is there a wood campfire at our camp site? No. We are located in a forest and as such we are extremely careful due to forest fires. We realize sitting around the campfire is a camping novelty and have provided propane campfire pits that can be used for ambiance. We require the purchase of 5 gallon cylinder (20 pounds) propane for $30.00 to use the propane firepits. For insurance purposes a Camp Host needs to set up the propane. We do not allow guests to bring their own propane cyclinders due to warranty.
Do you provide bear boxes at each site? No – we have placed large boxes in our group sites and some individual sites. We have a large walk in storage room for you to keep your open food and containers.
Can I keep my cooler at my site? Yes. If they are closed and latched it should not be an issue.
At the group sites are there more than one table? Yes. We have a minimum of 2 tables for our sites accommodating up to 12 campers.
What do I need to bring camping

?

This all depends on your site. However, we have posted a couple camping checklists on our website (www.campnauvooplacerville.com) for you to consider. Definitely bring cooking and sleeping equipment. We highly recommend bringing water socks for the kids who play in the creek.
What if I forget something? Check with us. We maintain many items from extra tents, chairs, propane camp stoves that we rent out for a nominal fee.
Recreation
Can you swim in the creek? Yes. We dam up a section of the creek (usually sometime between Memorial and Labor Day). We do have a small swimming hole on the property. If you are looking for swimming options we can direct you to some nearby sites. Again, we highly recommend water socks for the kids.
Is there a lodge? Yes, the lodge that is equipped with ping pong table, piano table games and inside tables (please see COVID restrictions).
Are there things to do nearby? Camp Nauvoo is conveniently located in gold country. We have everything from gold mine parks to the best rafting in Northern California. We maintain a binder on site for local restaurants and activities. There is something for everyone!
Is there hiking on site? Yes, Camp Nauvoo is located on 86 acres. We have a 2.1 mile trail that we attempt to keep clear.
Campground – Local area
Where is the nearest medical facility? We are less than 2 miles from Marshall Hospital.
Where is the nearest grocery store? The beauty of Camp Nauvoo is that you are in a Tahoe like setting yet 3 miles from every convenience including grocery stores.
Where is the nearest town? Placerville is located 3 miles from Camp Nauvoo.
COVID Restrictions (TAKES PRIORITY OVER EVERYTHING ABOVE)
Camp Nauvoo adheres to all state, county and federal laws. As such, we have continued to adjust to meet all regulations.
We request that all guests respect social distancing and mask in common areas when others are present.
We have closed the indoor lodge. We have placed the Keurig and hot water kettle outside of the lodge.
We are doing additional sanitizing per COVID guidelines
To ensure social distancing
All sites are 6' apart
We have spaced out our BBQs
We have left disinfectant wipes around the volleyball/basketball and pickle ball courts and request that you sanitize before and after use.
We are not allowed to have big group gatherings so we have closed our large group camping site.
We continue to provide a campfire time (different time for each group) during your stay unless we are told we cannot have any fires.
We have brought in porta-potty during the season to ensure another option since we cannot guarantee social distancing in the existing restroom/showers.